2nd annual
"Wild as a March Hare" Hop
DADA 1st

Friday

Gallery Hop is


FRIDAY, March 3rd

from

7-10 PM
(Select "View in Browser" for the best e-letter version)
AND Save the dates – the 2017 Gallery Hop dates & themes are in this mailing!
Join the artists and businesses of the Downtown Arts District for 
DADA's
1st

Friday

"Mad as a March Hare Hop
" on 
March 3rd
from
7-10 PM
. Artists and
visitors to the Arts District are invited to participate by wearing a hat,
creating/decorating or purchasing one in the arts district for the
occasion!
There will also be a Mad Hatter's Tea Fundraiser inside of North Trade Street Arts Center located at 504-A North Trade Street.
The tea will feature costumed characters – the March Hare, Mad Hatter and Red Queen. We hope Alice will also attend, or anyone that wants to "release their inner Alice."
Parking is available at the 6th and Cherry St. Deck for $2.00. Free parking is also available along the 600 block of Liberty Street on a first come, first served basis.
The W-S Downtown Arts District!
___________________________________________________
The Downtown Arts District Association
has a NEW OFFICE!
The Corporate Office, Galleries and Multi Purpose Room is located
The North Trade Street Arts
CENTER
604-A N. Trade Street
A Soft Opening will happen during the March Hop complete with a
Mad Hatter Tea as a FUNDRAISER for DADA!
The Official Opening and Ribbon Cutting is tentatively scheduled for April 2017! More details to Come!!
_______________________________________
Delurk Homecoming Show
Celebrating our 5th year with art from Delurkers past and present.
Delurk Collective
207 W. 6th Street
Winston-Salem, NC 27101
________________________________________
ARTWORKS GALLERY
Chris Flory, "Spanish Dreams" &  Beverly Noyes, "Ode to the Fern"
Exhibit dates: February 26 – April 1, 2017
Gallery Hop Reception: Friday, March 3, 7 – 10 pm
Artworks Gallery presents a two person exhibition:
Chris Flory will exhibit abstract acrylic on paper paintings that were inspired by a recent trip to the south of Spain, especially the Alhambra.
Beverly Noyes will exhibit watercolors that were inspired by her appreciation of the many varieties of the beautiful and graceful fern.
________________________________
Mast General Store
516 N. Trade Street
Winston-Salem, NC 27101

Thank-you for your support as a sponsor
of the DADA 1st Friday Gallery Hops!
______________________________________
Yodi International
will be featuring guest artist
Jamie Gorham
of
QueenLexTion Art and Design
, as she feature her canvas art work
Friday March 3, 2017
. After graduating from East Carolina University in 2015, she return home to launch her art company and will be sharing the manifestation of that JOURNEY with us right here in the Arts district DADA's March Gallery Hop ..join us as we follow the BRUSH…"where the ARTS live"
Where: Yodi International 513 N. Liberty Street WS NC 27101.
When:
March 3,2017
 Gallery Hop
7pm – 10pm
Yolanda Moses 
Design Essentials Educator
Yodi International Salon
_______________________________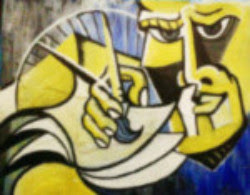 Steele Group Architects (SGA) Art Studio
is pleased to present the artwork of Dennis Wells on view at First
Friday
Gallery Hop on March 3 through the rest of the month. Wells is an artist living and working in Winston Salem, NC whose work is modern and abstract. He works primarily in pen and ink or acrylic breaking down images into shapes and patterns.
http://www.denniswellsartwork.com/
http://www.steelegrouparchitects.com/
Steele Group Architects Art Studio
217 West Sixth Street
Winston-Salem, NC 27101
336.734.2003
Monday-Friday 8:30am-5:30pm
& First Fridays 7:00pm-10:00pm
___________________
WELCOME to our NEWEST MEMBERS!
Winston Cup Museum
1355 N. Martin Luther King Jr Drive
Winston-Salem, NC 27101
__________________________________
Liberty Arts Coffee House
– 526 N. Liberty Street –  Come join us and have some
delicious coffee or hot chocolate
!
Facebook.com/LibertyArtsCoffee
__________________________________
March
at
Studio
7
– Presenting the work of
Dave Brewer. 
Dave is a former Marine who has worked in design ad illustration, as well as advertising.  He paints from photos he has taken around the world.  Archaeology being an interest of his, Dave is the Past- VP of the Santa Fe Archaeological Society.  Though he began his art working in mixed media, he prefers watercolors and oils. He is also a "Master Woodcarver" in
The Grindling Gibbons' Society of America
, one of only 6 in the US.He and his wife, Sallie, live in Winston-Salem.
—————————-
STUDIO 7
will also be hosting the
MARCH ARTS After Hours on

MARCH 28th

–

5:30 PM
_______________________________
Woodland Moth Records is located inside N. Trade Street Arts at 604-A North Trade Street. Mailing Address: Woodland Moth – PO Box 487 Lewisville, NC 27023
________________________________